Hi! I'm Mattia and I'm 19 yers old. I like playing five-a-side with my friends and I support a great soccer club: Inter!!
I watched Fantasy Tennis about one year ago for the first time and I really enjoyed it.
I've got four characters: Black90 (the first PG), Ibracadabra ( my strongest PG and I won a Great Tournament with him), ElyCanalis and LadyMatti. My game style is back and side, when i play in double mode, and my partner is Tifa90.
I had a club called RedDevils but now I'd like to join in your club. I don't want to be boring with too information, because if you'll add me in your club you'll know more other things about me (as player and as person). I hope you'll enojoying my description.
I'm waiting your answer. See you soon.
Hi! welcome to our forum.

Ur personality fits in here like a hula hula dancer to a life at the nort pole.
Seriously, whats the point in insulting me as nub nd then applyin here right after that? rejected.
_________________
but when you say I've never insulted????????
Here u go cool boy.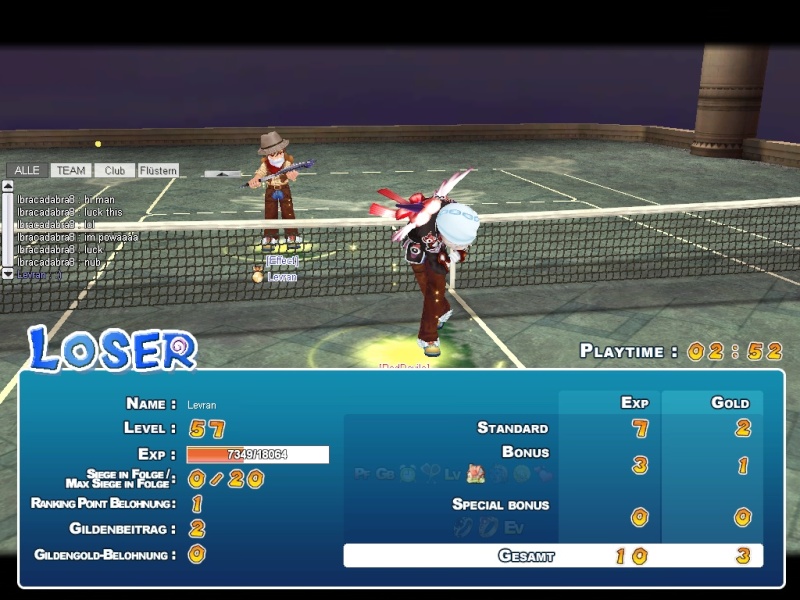 _________________
yes because u lag a lot and nub isnt isult.......I'm sorry I was wrong
xD Sure, I lagged. That's why u called me lucker nd not lagger indeed. Dude, dont become pathetic.

Closed.
_________________
---
Permissions in this forum:
You
cannot
reply to topics in this forum