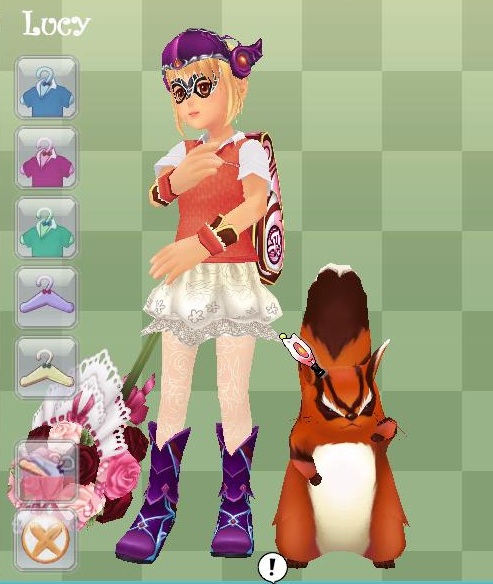 My char. and my pet

wow really nice char !!!


( he will be happy )



Messages

: 1376


Points

: 17069


Joining date

: 2010-01-22


Age

: 25


Location

: Lyon



naruto6560 wrote:wow really nice char !!!


( he will be happy )
yea you really are nice people.... it says gallery so i put my char in.... and again what you do.... making fun of me
thanky you
firehunter wrote:

naruto6560 wrote:wow really nice char !!!


( he will be happy )

yea you really are nice people.... it says gallery so i put my char in.... and again what you do.... making fun of me

thanky you
I cant understand why u hate us.. and now try to be frinedly here...
Ains...



Messages

: 329


Points

: 15022


Joining date

: 2010-06-07


Age

: 28


Location

: In Miami Beach QQ



well imo he is right, its a gallery zone. It could be a good idea if, besides showing ur char, u told more about it. I mean: Stats, enchant, record, etc.

Personally when i played vs u i got surprised for ur so many wil. U have a good char. Enjoy it.



Messages

: 1030


Points

: 16676


Joining date

: 2010-01-22


Age

: 30


Location

: Madrid



omg, they make rumours and cheat for CM , and in the end they are cool person ? -____-



Messages

: 1376


Points

: 17069


Joining date

: 2010-01-22


Age

: 25


Location

: Lyon



U start being anoying in the forum, naruto.

I dont know if u just dont read the posts, u simply cant understand english or u are kinda retarded.
If its the first option, atlantis already told u to read twice everything. If its the second, work hard at school and if its the third, then go on writing shit, i wont say anything cause u just cant write better.

And now answer me, who the hell said he is a cool person? In the end we ask for mature- NORMAL behaviours in the forum for people outside the club and an effect member simply look like a baby monkey (baby cause i am sure a mature monkey d have a better behaviour than u).
Do u think its the topic to talk AGAIN about cheat of cm?
Terrible, really.



Messages

: 1030


Points

: 16676


Joining date

: 2010-01-22


Age

: 30


Location

: Madrid



[quote="pedrin"]well imo he is right, its a gallery zone. It could be a good idea if, besides showing ur char, u told more about it. I mean: Stats, enchant, record, etc.

Personally when i played vs u i got surprised for ur so many wil. U have a good char. Enjoy it.[/quote]

thanky you :face:
---
Permissions in this forum:
You
cannot
reply to topics in this forum